To make an advising appointment:
Students who are not assigned to CCAS, or would like to see another CCAS advisor are encouraged to use the Appointment Request Form

Schedule online (for your assigned advisor only):

through the Starfish app on your MyUW homepage (search for Starfish and log-in. Select your assigned advisor's name and find an available appointment time).
find more instructions for using Starfish here: https://advising.wisc.edu/facstaff/starfish/starfish-student-resources/
Advisors hold appointments between 8:30am-4:30pm. Students who reside in a different time zone, or have life circumstances that impact their availability during these times are encouraged to fill out the appointment request form and include days and times that do work for their schedule. Advisors can be available outside of standard appointment hours. 
CCAS advisors do not schedule appointments via e-mail.
Need accommodations for your advising appointment? Request them here
CCAS offers drop-in advising for enrollment and quick advising questions for SOAR students throughout the summer. Monday-Friday, 9:30am-4:30pm CST students attending SOAR this summer are encouraged to use drop-in advising for quick questions, or issues related to enrollment. 
To attend drop-in advising, enter the CCAS Zoom Personal Room during drop-in hours.
You will be greeted by a CCAS peer advisor and have an opportunity to ask your advising questions.
Drop-in advising for continuing UW-Madison students is not available over the summer and will resume in September, 2021.
CCAS partners with the Career Exploration Center (CEC) which offers career advising for undergraduate students. To schedule a one-hour or 30 minute career advising appointment with a CEC advisor: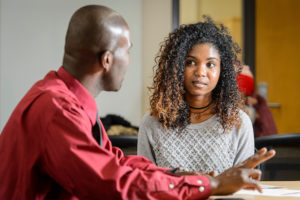 Need accommodations for your advising appointment? Request them here